CESPage.com Xbox Weekly Update Seven
Xbox 360 Countdown Continues, X05 Amsterdam, Origen Xbox 360 and more
By CESPage.com Xbox, Published 9th October 2005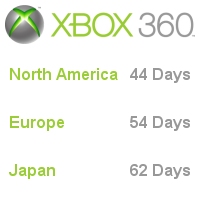 Xbox 360 Countdown Continues
It's getting closer! The Xbox 360 launch date is less than two months away for gamers in Europe and over a week sooner for those lucky North Americans. With the X05 conference over this is the last big event other than the secretive Origen event before the launch of the Xbox 360, you can read more about X05 in the story below.
With the new Xbox 360 comes the new Xbox.com, this website will allow you to view your Gamercard and your Friends List where you can compare your stats with your friends and more, plus a Gamer link so you can link to your details from your Blog or Website. Also the brand new forums will allow your GamerCard details to be seen including your gamer tile which is a picture or avatar which more can be purchased from Xbox Live Marketplace or included with some games.
This week's title in focus is The Elder Scrolls IV: Oblivion starring the voice talents of Patrick Stewart, Sean Bean and Terence Stamp. This is a massive role playing game of epic proportions in development for over two years. Oblivion features some great innovations such as Radiant AI where Non Playable Characters go about their business on their own, they have specific goals and schedules and perform tasks such as going to bed, eating food allowing NPCs to come to life as never before.
Oblivion is a single player game where you are given the hidden heir to a throne that sits empty, the previous emperor having been killed by an unknown assassin. With no true Emperor, the gates to Oblivion open, and demons begin to invade and attack. It's up to you to find the lost heir to the throne and unravel the sinister plot that threatens to destroy everything.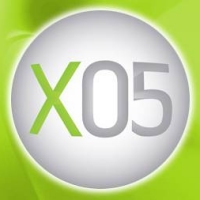 X05 Amsterdam
The long awaited event from Microsoft for the Xbox and Xbox 360: X05 was this week in Amsterdam and announced the launch titles for the Xbox 360 console and more. With first party titles such as Project Gotham Racing, Kameo and Perfect Dark Zero in the launch window plus third party titles such as Mass Effect, Saint's Row, Call of Duty 2, Quake 4 and Moto GP 2006 plus others also appearing in launch window or early 2006. The even featured many Xbox 360 demo pods which will be also featuring in retail stores from around November, this allowed the invited crowds to try out most of the announced games and play them for real.
Also announced was an alliance with Adidas including Xbox 360 kiosks in their stores and cross promotion between Xbox and the movie Goal a football film set in Newcastle in CESPage.com Xbox's backyard.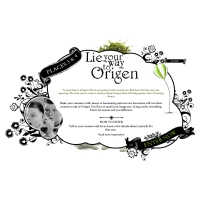 Origen Xbox 360 Week 8
Origen Xbox 360 is a chance for European gamers to win a chance to go the this event in the United States before the launch of the Xbox 360 to play the launch titles on the Xbox 360 first. So if you live in UK, Ireland, France, Germany, Spain, Italy, the Netherlands, Denmark, Finland, Norway, Sweden, Belgium, Switzerland, Austria, Portugal or Greece then you can enter, this week is Lie your way to Origen, you can enter by stating the most original and creative rumour on what Origen is. Is it a underground training laboratory for an elite team of Xbox 360 gamers who test all new releases? Enter your rumour for a chance for place 3 and 4 at Origen, if you can create the best and most creative rumour then a place may be yours!

You visit the Origen Xbox 360 website at www.origenxbox360.com