Xbox 360 Online Fact Sheet
The best online gaming community is about to get even better. Check out what's on the way with Xbox 360.
By CESPage.com Xbox, Published 10th August 2005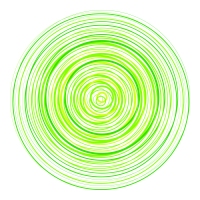 Voice and Video Chat
Building on its popular voice communication feature, Xbox Live will enhance communication with the introduction of Party Chat to all paying Xbox Live members. This means you can talk to your friends anytime, anywhere on Xbox 360 online. Requires Xbox 360 Compatible Headset for Voice Chat and Xbox 360 Compatible Camera for Video Chat.
Message Centre
All of your notifications, voice and video messages, and even system and service-based communications will be stored in one location.
Enhanced Friends List
Not only will you be able to review a prospective friend's gamer card to help determine whether or not to add them to your Friends List, but you'll also be able to see your friends' Friends Lists.
Marketplace
Using the Marketplace, find and download demos and trailers along with new game levels, maps, weapons, vehicles, skins, community-created content, and more.
Exclusive Programming
Xbox Live is always on, something's always happening. The exclusive Prime Time Calendar is your destination for all information about events on Xbox Live. Play your favourite Xbox Live titles against real-world celebrity gamers through programs like Game with Fame and Mystery Gamer, and participate in unique promotions like Play and Win.
Enhanced Matchmaking
Multiplayer gaming is now truly as easy or as challenging as you want it to be. Several new features, like gamer cards, Gamer Profiles, and Gamer Zones, make meeting up with friends and competitors at your skill level easier than ever before!
Tournaments and Competitions
Xbox Live-sponsored tournaments will continue across a multitude of different titles and genres. More and more games will also support gamer-created tournaments on Xbox Live for Xbox 360.
Spectator Mode
This is the "virtual arcade", a chance for you to watch other gamers compete in supported titles. Games that support this feature will give you the ability to participate online without having to compete. Learn tips and tricks, or just sit back and enjoy the show.
Source : Microsoft Official Xbox 360 Online Fact Sheet