CESPage.com Xbox Weekly Update Twelve
Xbox 360 Countdown Continues, Xbox 360: Zero Hour and Xbox 360 Dashboard
By CESPage.com Xbox, Published 13th November 2005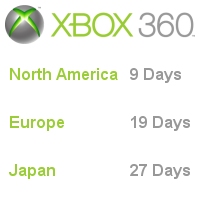 Xbox 360 Countdown Continues
With just over a week to go before the launch of the Xbox 360 in the United States and Canada, and ten days later in Europe the Xbox 360 is getting closer! In North America some Xbox 360 titles and hardware are already on sale, however in the UK this will be most likely at and after the official launch date.
Accessory in Focus
This week's accessory in focus is the Xbox 360 Universal Media Remote. This remote has a smaller cousin which is available with the Xbox 360 for a limited period.
The Xbox 360 Universal Media Remote is engineered to serve as your integrated control centre for the entire Xbox 360 experience. Xbox 360 owners can enter a new world of digital entertainment with the touch of a single button. Allows the playing of DVD movies and music, plus control your television and Windows XP Media Center PC with one controller.
Turn the Xbox 360 on or off using the remote and the Xbox Guide button allows navigation of the Xbox 360 dashboard. A, B, X and Y buttons are included for basic control of the Xbox 360 including control of some Xbox Live arcade games.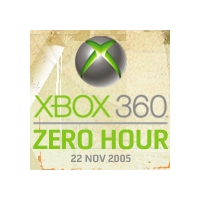 Xbox 360: Zero Hour
This is the launch event for the Xbox 360 with J Allard, Peter Moore, leading game developers and the entire Xbox 360 launch line-up plus live entertainment and VIP winners from the Hex 168 and Origen competitions plus 3000 invited guests.
The event will be at an undisclosed location in the Mojave Desert where gamers get the play Xbox 360 games from sundown on November 20th through to 12:01 on November the 22nd. The event will feature hundreds of Xbox 360 gaming stations with hi-deg monitors and digital sound to play the Xbox 360 launch line-up.
It will be the first opportunity to play a 32-player match of Perfect Dark Zero on Xbox Live, full access to all Xbox Live Arcade titles. Demos, sneak peeks and live game play of Gears of War plus refreshment stations, live entertainment and exclusive items such as Zero Hour Xbox 360 faceplates and an on site store to purchase Xbox 360 consoles, games and accessories.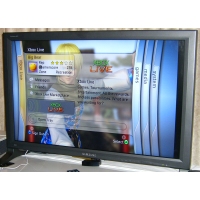 Xbox 360 Dashboard
The Xbox 360 Dashboard or Xbox 360 Guide is the entertainment gateway that instantly connects you to your games, friends, music, movies, and downloadable content on the Xbox 360 console.
The Xbox 360 button on the controllers allows players to visually connect to games, digital media, and Xbox Live. The Xbox 360 Dashboard overlay gives instant access to the experiences and content such as the gamer card of the player that has invited a gamer to play online.