Xbox Live Arcade
Developers commit to the success of the next-generation console.
By CESPage.com Xbox, Published 17th October 2005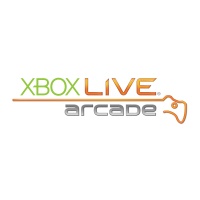 At the Digital Life consumer technology showcase in New York, Microsoft revealed the launch window portfolio for Xbox Live Arcade for Xbox 360.
Peter Moore, corporate vice president of worldwide marketing and publishing for Xbox at Microsoft, announced in his Digital Life keynote speech the highly-anticipated Xbox Live Arcade launch titles, as well as Xbox Live Arcade support by the world's leading publishers including Electronic Arts, Midway Home Entertainment, Capcom, Vivendi Universal Games, Konami, SEGA, Namco and Hudson Soft.
"The next generation of Xbox Live Arcade for Xbox 360 will enhance the gaming experience for casual and competitive gamers alike, across the globe, providing something for everyone with world-class games and captivating content," said Moore.
Xbox Live Arcade for Xbox 360 will launch in the U.S. and Canada on November 22, 2005, simultaneous with the North American launch of the Xbox 360 console. Similarly, the European and Japanese versions of Xbox Live Arcade for Xbox 360 will launch alongside the European and Japanese console launches on December 2 and December 10, respectively. The next-generation Xbox Live Arcade online service will be fully integrated into the Xbox 360 Dashboard providing a central destination for Xbox 360 gamers to download new games, access their game collections, check out new releases and experience around-the-game features.
The Xbox Live Arcade for Xbox 360 launch portfolio will include the following titles through Holiday 2005:
Astropop - Popcap Games
Bankshot Billiards 2 - pixelStorm, Inc
Bejeweled 2 - Popcap Games
Crystal Quest - Stainless Games
Feeding Frenzy - Popcap Games
Gauntlet - Midway Home Entertainment
Geometry Wars 2 - Bizarre Creations
Hardwood Backgammon - Silver Creek Entertainment
Hardwood Hearts - Silver Creek Entertainment
Hardwood Spades - Silver Creek Entertainment
Hexic HD - Microsoft Game Studios
Hoopworld - Streamline Studios
Jewel Quest - iWin.com
Joust - Midway Home Entertainment
Marble Blast Ultra - GarageGames
Mutant Storm Reloaded - PomPom Games
Outpost Kaloki - Wahoo Studios
Robotron 2084 - Midway Home Entertainment
SmashTV - Midway Home Entertainment
Wik: Fable of Souls - Reflexive Entertainment
Zuma - Popcap Games
As an added bonus, the full version of "Hexic HD," the Xbox Live Arcade puzzle game, will be included free of charge with every Xbox 360 System at launch. Designed by world famous Tetris creator Alexey Pajitnov, "Hexic HD" will be preloaded on the Xbox 360 hard drive.
Additionally, Peter Moore will announce that more than 40 publishers and developers have signed on to support Xbox Live Arcade for Xbox 360 with game titles. These partners include:
Atari
Bizarre Creations
Capcom
Codemasters
CTXM
Digital Eclipse
Electronic Arts
Empire Interactive
Gaia Studios
GameHouse Studios
Garage Games
Gastronaut Studios
Hamster
Harmonix
HipSoft
Hudson Soft
iWin
Konami
Llamasoft
Load, Inc
Mad Doc Software
Majesco
Microsoft Game Studios
Midway Home Entertainment
Mumbo Jumbo (United Developers)
Naked Sky Entertainment
Namco
Oberon Media
Pick Up And Play
pixelStorm, Inc
PlayFirst
PomPom Games
Popcap Games
Q Entertainment
RealNetworks, Inc
Reflexive Entertainment
Secret Lair Studios
SEGA
Silver Creek Entertainment
SNK Playmore
Stainless Games
Streamline Studios
Tik Games
Ubisoft
uWink
Vivendi Universal Games
Wahoo Studios
Wanako Games
Wild Tangent
Xbox Live Arcade for Xbox 360 will consistently release new games to the service for gamers to download, with 35 titles planned by summer 2006. Gamers can choose from a variety of genres including action arcade titles, coin-op and retro classics, puzzle games, casual sports games, light strategy titles and card & board games. Games will come from the world's leading publishers as well as console developers, downloadable game shops and smaller developers alike, creating a great mix of classic favorites and truly innovative titles for the gamer to choose from.
"We're proud to be part of Xbox Live Arcade on Xbox 360, the world's first and only destination where gamers can find, download and buy smaller games directly to their console," said Scott A. Steinberg, Vice President of Marketing, SEGA of America, Inc. "Retro, casual and hardcore gamers will be pleased to have access to the selection of quality SEGA titles we plan to offer via the new Xbox Live Arcade."
Xbox Live Arcade is powered by Xbox Live Marketplace, enabling gamers to quickly and easily download and unlock Xbox Live Arcade games. Every game in the Xbox Live Arcade will have a free, fully playable trial version that any Xbox Live Gold or Silver member can download onto their hard drive or memory unit.
Microsoft and RealNetworks, Inc announced plans to collaborate in the casual games arena. In this games partnership, RealNetworks will develop a series of new casual games for Xbox Live Arcade for Xbox 360.
Source : Microsoft Xbox Press